Table of contents
Rating: 10/10
Where to Read: Kindle, Paperback
My Thoughts
Nabeel Qureshi is one of my favorite Christian apologists when it comes to the study of Islam. Before his death, he was able to consistently provide sound theological answers to the most perplexing questions of Islam. Qureshi offers a metric ton of weight for the evidence of Christ and delivers it through sound logic and his own story. I think one of the aspects of his writing is the warm and sometimes gentle tone where he encourages the readers to read the facts and then make up their own mind. In the apologetics world, many arguments are met with various levels of bravado. Just seems to come with the territory. However, Nabeel seems to hope to encourage you to see it his way rather than convince. Highly recommended to anyone who wants to understand Islam from someone who was once a committed and happy Muslim.
Quick Summary
A happy Muslim turned joy Christian examines the claims of Islam and provides concrete evidence that there can only be one God. His name is Jesus.
Book Trailer
Goodreads Bio
Having shared his journey of faith in the New York Times bestselling Seeking Allah, Finding Jesus, Nabeel Qureshi now examines Islam and Christianity in detail, exploring areas of crucial conflict and unpacking the relevant evidence.
In this anticipated follow-up book, Nabeel reveals what he discovered in the decade following his conversion, providing a thorough and careful comparison of the evidence for Islam and Christianity--evidence that wrenched his heart and transformed his life.
In Seeking Allah, Finding Jesus, Nabeel Qureshi recounted his dramatic journey, describing his departure from Islam and his decision to follow Christ. In the years that followed, he realized that the world's two largest religions are far more different than they initially appeared.
No God but One: Allah or Jesus? addresses the most important questions at the interface of Islam and Christianity: How do the two religions differ? Are the differences significant? Can we be confident that either Christianity or Islam is true? And most important, is it worth sacrificing everything for the truth?
Nabeel shares stories from his life and ministry, casts new light on current events, and explores pivotal incidents in the histories of both religions, providing a resource that is gripping and thought-provoking, respectful and challenging.
Both Islam and Christianity teach that there is No God but One, but who deserves to be worshiped, Allah or Jesus?
Quotes
"The gospel is not just an answer that works; it is the only answer that will work."
"The Crusades were launched in defense of the Byzantine Empire after two-thirds of the Christian world had been conquered by centuries of Muslim attacks."
"It is the life of Muhammad to which Islamists appeal in order to justify their terrorism."
"Islam requires us to believe that Jesus was so incompetent as a teacher and prophet that he was not able to instill this most simple fact in his followers' minds: that he was merely a human. Given that Islam's central proclamation is tawhid, this means Jesus was an abject failure. In fact, he was worse than a total failure, since he left his disciples believing the exact opposite of tawhid."
"Allah, having predestined the universe, made mankind with the express purpose of worshiping him (Quran 51.56)."
"Both Islam and Christianity are monotheistic, believing there is "no God but one," but they differ fundamentally on who that God is: Allah or Jesus."
"Few Muslims realize that only one hundred years before, there were about eighty different readings of the Quran in the Muslim world, and that there are significant differences in Qurans even today."
"The Muslims looked back on the Crusades with indifference and complacency. In their eyes, they had been the outright winners."
"Few Muslims realize that only one hundred years before, there were about eighty different readings of the Quran in the Muslim world."
"It was not until Christians were a thousand years removed from Jesus that they believed holy war could purge sin, whereas Muhammad himself taught Muslims that fighting in jihad can forgive sin, and indeed is the best thing in the world."
Get It!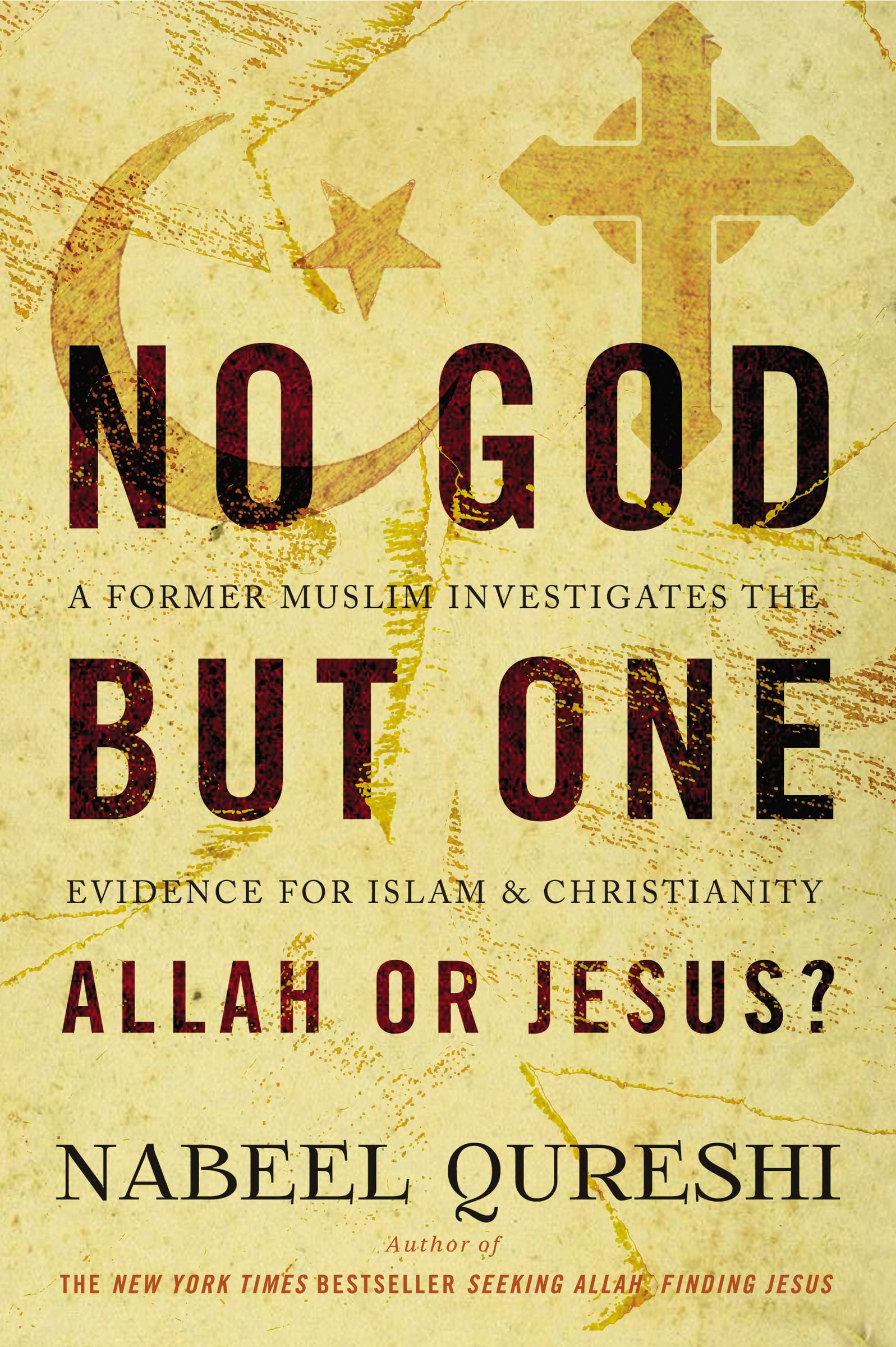 No God But One
Amazon Link