*This weekly newsletter will share about the Bible Breakdown podcast, things about RLC, and my favorite things from around the web. My prayer is it will help you know God better.
Hello friends. Happy Saturday! Just a few more days until the holidays officially kick off at our house. We have fun from November 1 through December 31. How about you?
🎙️ Behind the Breakdown Recap
ROAD TO 1K! Help us get there! Subscribe to the YouTube channel by clicking here. If we started having interviews, what topics would you like us to cover?
---
🎧 My Favorite BibleBreakdown Episode This Week>>>
My favorite episode this week: Judges 16.
📚 When God Is With You, It's Never Over!. 💪
(Judges 16:22) But before long, his hair began to grow back.
Observation: Samson is such a complex person in the Bible. He does so many things wrong, and God still uses him. He gives many of us hope. If God will still use Samson, he can still use us. The greatest part of Samson's story is the redemption. I cannot imagine how much defeat and shame Samson must have felt as he went around and around the grain press in the dungeon. He had lost everything. Then, one day he tries to flick a fly off his shoulder only to realize it's his hair growing back. His hair was a symbol of his covenant with God. Even on the worst day and even when we make the worst decisions, there is always a way back. God never gives up on us.  
Application: It's never too late to come back to God.
Let's read it together. >>> Listen to it here.
---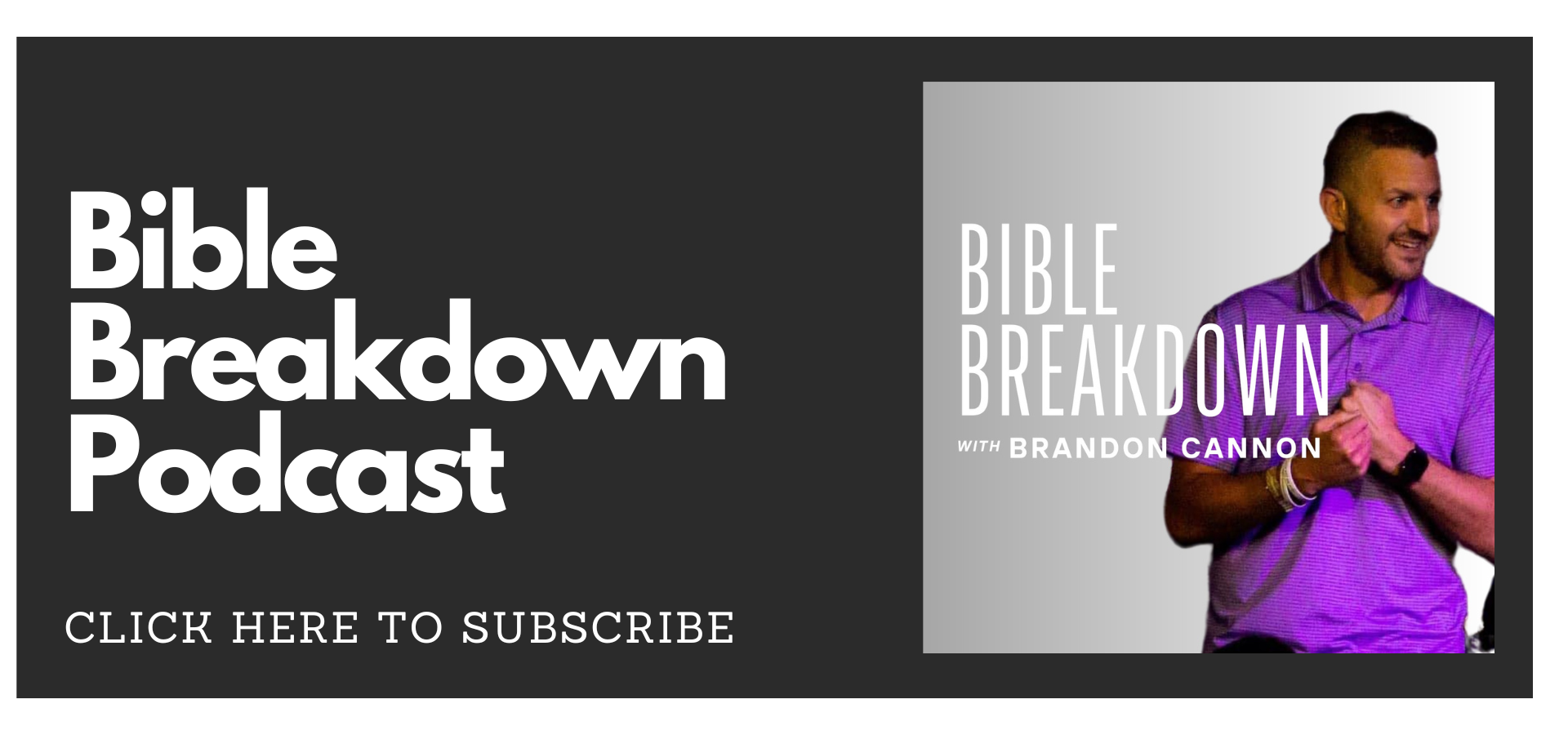 ---
Join Our Facebook Community and Share Your Insights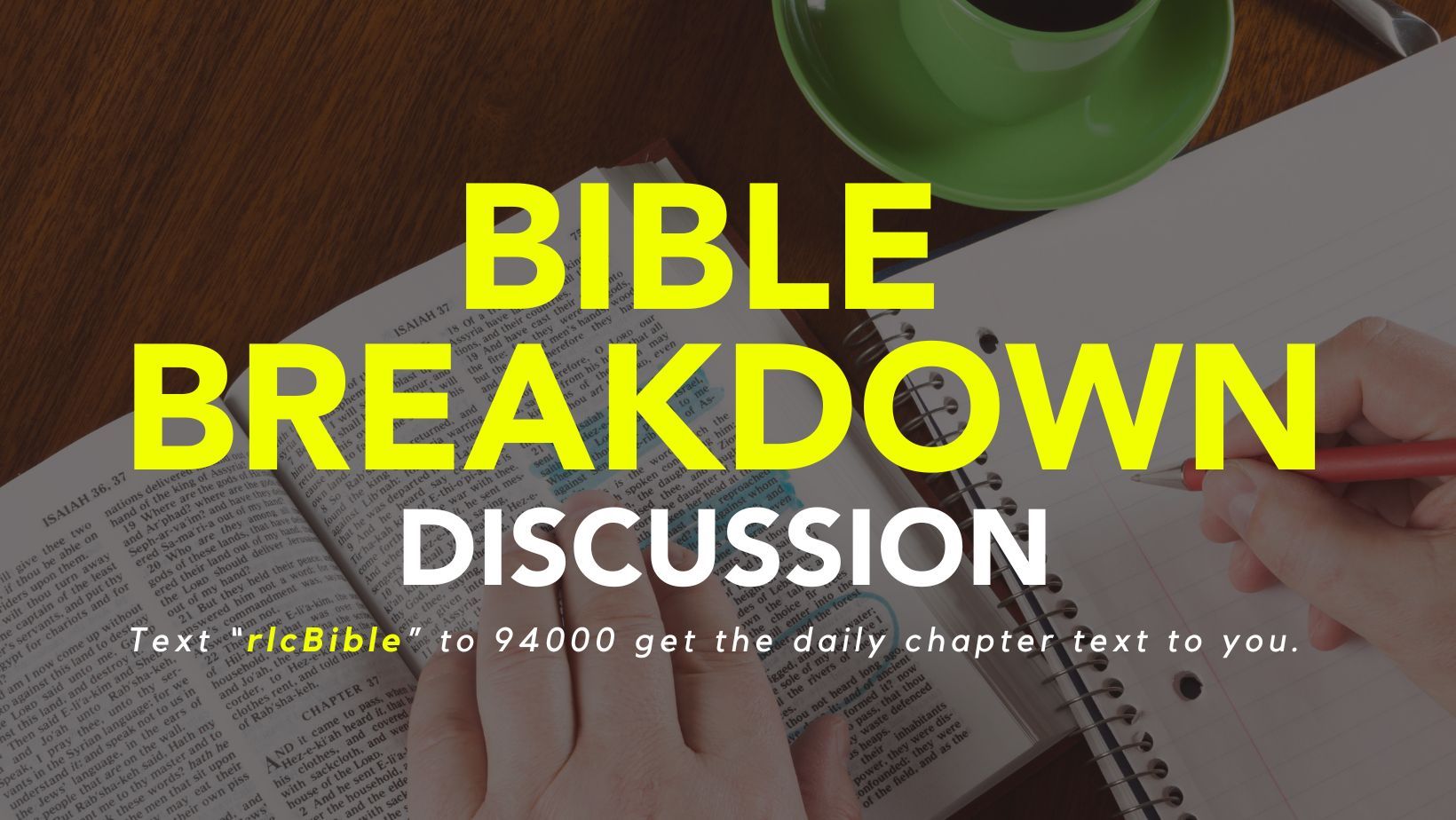 ---
✍️ Blog>>>
🖤 My Favorite Links This Week>>>
🤪 Fun. Lama Spits In Boy's Face. (Wait for it)
📣 Sermon. Make the Most of Everyday. (Chuck Swindoll)
🤔 Apologetics. Darwin Debunked. (John Lennox)
🕺 Men Only. Jordan Peterson's Message to Men. (Language warning.) Adventure- Stop saying things that you think people want to hear and only say the truth from the heart.
🧠 Mental Health. The Toxic Ware on Masculinity. (Nancy Pearcey) There is a war on men. It's time to teach men to be good men and to take our rightful place in society. It is dangerous for our society when me fall behind.
✍️ CS Lewis Animation. The Rival Conceptions of God. (CS Lewis)
🔥 Hot Topic. Spiritual Abuse and Servant Leadership. (Neil Anderson)
📚 Book of the Week. William Tyndale: The Smuggler's Flame. (Lori Rich)
William Tyndale lived a life of adventure and danger, dodging the king's men, fleeing from his enemies, and meeting with smugglers in the dead of night. What brought a well–educated young English man to such a state? Was he an outlaw? Was he a thief? No – he was a Bible smuggler and a brave one at that. Tyndale wanted other English speakers to be able to read God's word in their own language but there were many who tried to put a stop to that. However, Tyndale's work was God's and would not be stopped – even after Tyndale's death. One day there was a translation of the Bible in the English language and it lit a fire in people's hearts that would not be put out.
🎧 Song of the Week. Do It Again. (Elevation Worship)
✍️ Quote of the Week
What you are is God's gift to you, what you become is your gift to God.—Hans urs von Balthasar
🤪 Dad Joke of the week
What do you call a Frenchman wearing sandals? Philippe Flop.
😂 Funniest meme of the week