Table of contents
This is a weekly newsletter to share my favorite things from around the web, books, articles, and random observations.
Welcome to the Friday Field Guide!
Hello friends.
There was a time when I came to a crossroads and had to decide if I would continue pastoring or be a professional counselor. It was a hard choice because I am so intrigued by the human mind and growing into a healthy place in our mind, will, and emotions.
Recently I have heard so many people talking about the value of journaling for mental health. I have been a journaling advocate for years, so combining journaling with mental health was right up my alley. I can say from personal experience that journaling does help positive mental health.
Here are some of the positives…
It's a place to vomit verbally. Sometimes you don't want help; you want to talk. You need to get all your thoughts out there and let them breathe. This can be difficult because not many people have someone who can cope with this. Your journal can. You can sit and write until your hand hurts. You can write about all your hopes, dreams, and frustrations. You can even name names. Most people don't always need to be correct, but they do need to be heard.
It's a place to remember good moments. Journaling gives us a place to write down good moments in our lives. Then, when we think everything is terrible, we can look over our history and remember the great things that have happened.
It's a place to organize our thoughts. Someone once said our mind is for having ideas, not keeping them. We often need to write something down to find the connections and move forward.
Here is my suggestion. Give journaling a try for 30 days and see if it helps. You don't need anything fancy. You need a pen and a piece of paper. To keep it as simple as possible, follow these instructions.
How to Journal in 5 minutes or Less
Do it either first thing in the morning or before bed. This is generally when you can add 5 minutes to your routine without major modifications.
Find a place where you can focus on the task for 3-5 minutes. This could be beside your bed, in your car, at your table, or maybe you even hide in your closet. (This largely depends on who is living with you.)
Answer the following question: How did the past 24 hours go? Is there anything worth remembering? Is there anything worth talking about?
Bonus- Use a real pen and paper. The reasoning for this is simple. There is something about writing that is cathartic for the soul. Also, a piece of paper doesn't have any distracting notifications popping up while you write.  
That's it. You can get way more complicated, but it is unnecessary.
Just start where you are and go from there.
Never stop growing.
To all my RLC family...
1. Easter is COMING. Did you know that 80% of the people who normally say no to an invite will say yes on Easter? This is the time to invite that friend or family member to church. We have three services on Easter to increase the chances they will say yes: 8:00, 9:30, and 11:00. Pick your Easter invite cards this Sunday!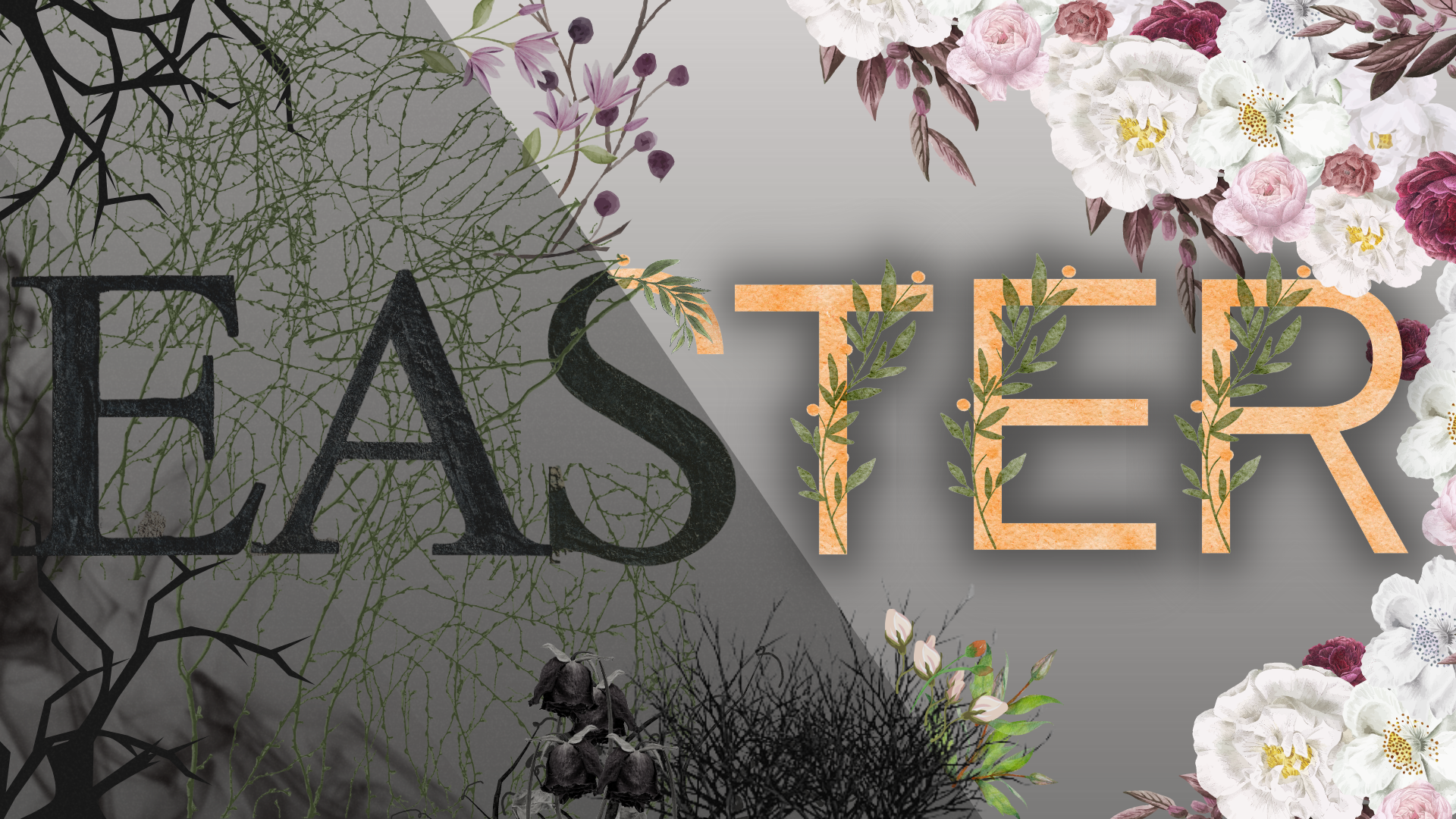 2. Real Men. This week's challenge was about reading God's Word every day. To join the challenges, be sure to text "rlcMen" to 94000.
2023, Let's grow DEEP and let God determine how HIGH!
---
This month's 📪 Letters to RLC>>>
---
💪 From My Blog
🐍 Storytime: Are there snakes at RLC? My long history with the topic of snakes takes another turn. For the first year of our church, we met in a movie theater, and people would ask me if we handled snakes. I could not figure out why… until one day. You'll have to hear the story for yourself.
👹 A Gentle Monster. The Bible says in Micah 6:8 that men are to "act justly." As I have turned the phrase over and over, it seems obvious to me that men are supposed to be "gentle monsters." Let's process this thought together.
🖤 My Favorite Links This Week
⚡️ Leadership. Understand the Four Forms of Energy. Last week, I posted a video about planning your schedule around your energy rather than your opportunities. This will apply differently to people in different stages of life and from different walks of life. However, the bottom line is the same. Focus on your energy levels and do the most important tasks when your energy is the highest. I.e.-before work, after work, on weekends, etc.
🏈 Personal Growth. Tom Brady is the most successful quarterback in football history. This video says Tom Brady was very interested in winning. However, his goal was not primarily to win. His primary goal was to get better. He knew if he got better, the results would take care of themselves.
😈 Escaping the occult. This video was jarring. The lady went through so much and found Christ. She also goes hard against the Enneagram toward the end. I know this is an "untouchable topic" for many Christians today. I have made it as plain as I can about my concerns. Listen to a lady who has been on the "other side" talk about it.
🧔Men only. Purposefully Becoming a Violent Man. Favorite part- Learn violence so you don't feel intimidated by threats. You can become a protector of the vulnerable. Violence plus character = safety.
🕺Men Only. Jocko's 5-Year Plan. He says we shouldn't make a plan that is too strict because plans rarely work out exactly what you want. Instead, head in a particular direction and keep yourself open to opportunities. Also, detach often and ensure you are not sliding into something you don't want to stay with.
📖 Theology. What were the sacrifices really about? Dr. Michael Heiser, a beloved mentor of mine, has recently entered eternity. In this video, he explains what the Old Testament sacrifices were really all about.
🧠 Mental Health. How to Stop Overthinking Decisions. I seldom meet anyone who gets this one right all the time. Decisions can be difficult because they are rarely binary. One decision usually affects or creates 10 other situations. I really enjoyed this video and how we can stop overthinking our decisions. Favorite part- There are no "perfect decisions."
🎧 Song of the Week- Closer (MavCity, feat. Brandon Lake) Such an awesome song to remember the closeness of the Lord. Since Genesis 3, God's goal has been to be close to His creation again.
📚Book of the Week- So Good They Can't Ignore You. Someone once asked the famous comedian Steve Martin how to get famous when there are so many people doing the same things. Steve Martin said, "Be so good they can't ignore you." In his book, Cal Newport does a deep dive into this idea and how most of us are trying to share ourselves with the world in the wrong way. The goal is to be consistent and good at what you do. This comes from a long time hammering away at the same craft. This book is worth reading more than once.
✍️ Quote of the Week
If life were predictable it would cease to be life, and be without flavor. -Eleanor Roosevelt
🤪 Dad Joke of the week
I'm so good at sleeping that I can do it with my eyes closed!
😂 Funniest meme of the week