Table of contents
This is a weekly newsletter to share my favorite things from around the web, books, articles, and random observations.
Welcome to the Friday Field Guide!
Hello friends.
You do not rise to the level of your goals. You fall to the level of your habits. -James Clear
The above statement is one of the most challenging ideas I have heard in a really long time. Your habits define your life. Think about it. Most of the little things you do every day are on autopilot. Several of us could probably get from the bed to the office without even being fully awake… many of us probably already do this. The reasoning is that so many things we do are on autopilot due to habits we have developed. Your habits reveal why your life is the way it is. This can also mean your habits can predict your future.
If that is so, let's ask some questions.
According to your habits, where will your life be one year from today?
If someone else had your current habits, what would you think about their life?
Habits are very important. So, here are a few more clarifying questions to identify any necessary next steps toward achieving whatever goal you are currently working toward…
Based on what I want to start doing, what habits do I need to begin or end?
Based on what I want to stop doing, what habits do I need to begin or end?
Starting a habit is for another day.
Just being aware of them is a start.
Never stop growing.
To all my RLC family...
1. Easter is THREE WEEKS Away. Did you know that 80% of the people who normally say no to an invite will say yes on Easter? This is the time to invite that friend or family member to church. We have three services on Easter to increase the chances they will say yes: 8:00, 9:30, and 11:00. Pick your Easter invite cards this Sunday!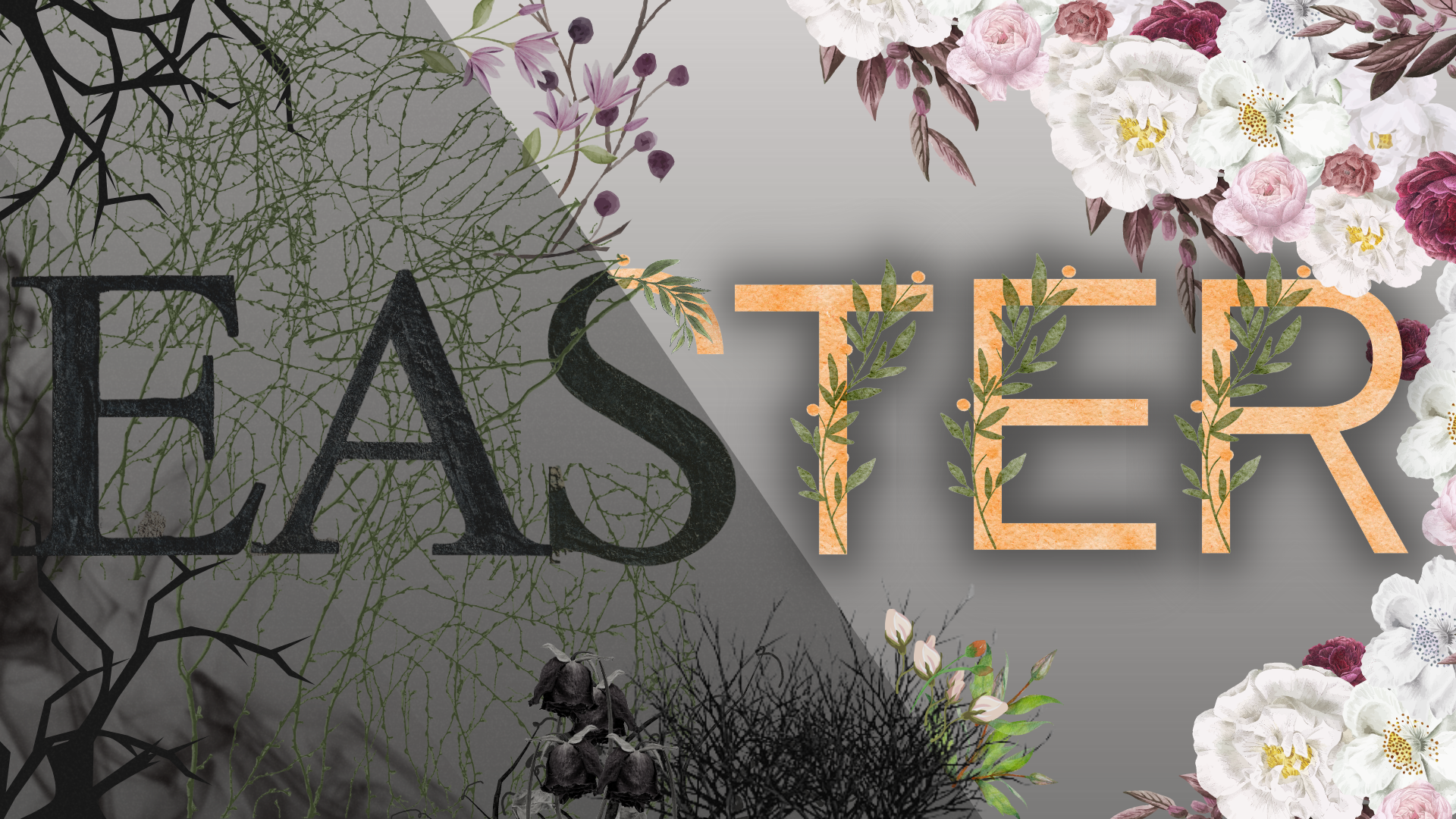 2. Real Men. This week's challenge was about reading God's Word every day. To join the challenges, be sure to text "rlcMen" to 94000.
2023, Let's grow DEEP and let God determine how HIGH!
---
This month's 📪 Lettean excellentLC>>>
---
💪 From My Blog
🤔  A Pastor's Perspective on Preferred Pronouns. This question has been on my mind so much. Is it loving to use someone's preferred pronouns? Is it hateful not to use them? Let's dive into it together.
🙋‍♂️ We Need Three Types of Men. We live in a culture where men desperately need to know who they are. We need to encourage men and empower them to be who God called them to be. We do not have a toxic maleness issue. We have a lack of godly men issue. It is the godly men who take care of the rest. Let's talk about it.
🖤 My Favorite Links This Week
🔝 TOP VIDEO! Church Robbery Stopped By Prayer. Just watch! Awesome.
🙋‍♂️ Men Only. Audacious Love. How Daryl Davis (Black man) Convinced 200 Racists to leave the KKK. Trigger warning but worth listening to this amazing story. Seriously, this man needs all the medals for reaching out in the way he has.
🙏 Theology. What Makes Our Prayers Distinctively Christian? This is a great article worth reading about our prayers and what makes them unique as Christians.
💪 Men Only. Thoughts on Becoming a Man. My favorite part- "not doing evil does not automatically make you good. You must work on being a positive impact on others."
💨 Sermon. The Ruthless Elimination of Hurry. This sermon is extremely convicting to me. One of the greatest enemies of God's presence in our lives is our pace of life. God is patient and will wait for us. The goal is to eliminate hurry. This doesn't mean we don't get things done. It means we move with purpose, not hurry.
🛑 How To stop Catastrophizing. This was a great video about not immediately thinking things are the "worst-case scenario." Worth watching.
🎨 Leadership. The Art of Energy Management. Many of us don't have a scheduling problem. We have an energy problem. We run out of energy before we run out of time. So, we end up wasting time because our energy is gone.
📵 Social Media. The Dark Truth of Social Media. This short documentary lifts the curtain on the dark side of social media. This has been something on my mind a lot lately.
🎧 Song of the Week- Show Me Your Glory - Brandon Lake, feat. Leeland. This is such a beautiful song.
📚Book of the Week- Imagine Heaven. It would be wrong to view this book as theology. Rather, it is a book of experiences and encounters by people who have experienced a taste of Heaven. It is worth reading, especially if you have lost a loved one.  
✍️ Quote of the Week
If you look at what you have in life, you'll always have more. If you look at what you don't have in life, you'll never have enough.
-Oprah Winfrey
🤪 Dad Joke of the week
Two peanuts went walking down the street. One was assaulted.
😂 Funniest meme of the week