Table of contents
Like a good detective, let's examine this book.
🔥 Overview
Paul is in prison but his top topic in this letter is on joy and trusting in the Lord. What an amazing, enduring message to all of us. The trouble on the outside does not have to define the peace we have on the inside.
🔍 Things to Notice
How to think and dwell on what is good
How to have peace in any storm
One of the most famous verse in the Bible- Philippians 4:13
🙏 Jesus in this Book
(Every book reveals the glory of God, revealed in Christ Jesus)
👀 Themes
Peace
Joy
Contentment
Perseverance
The Gospel is not chained
😀 Who?
Who wrote it: The Apostle Paul
Martyred: Killed by Nero between 62 and 64 A.D. He beheaded. There were many more gruesome ways to die so this was considered a merciful death for a Roman citizen.
Who is the original audience: The church in Philippi.
🪧 Where?
Where are we: Prison epistle. Paul writes Ephesians, Colossians, and Philemon at the same time. He's in a Roman prison waiting to stand before Nero. All three are sent back by Tychicus. Tychicus is likely the one who started the church in Colosse after receiving the Gospel while traveling to Ephesus.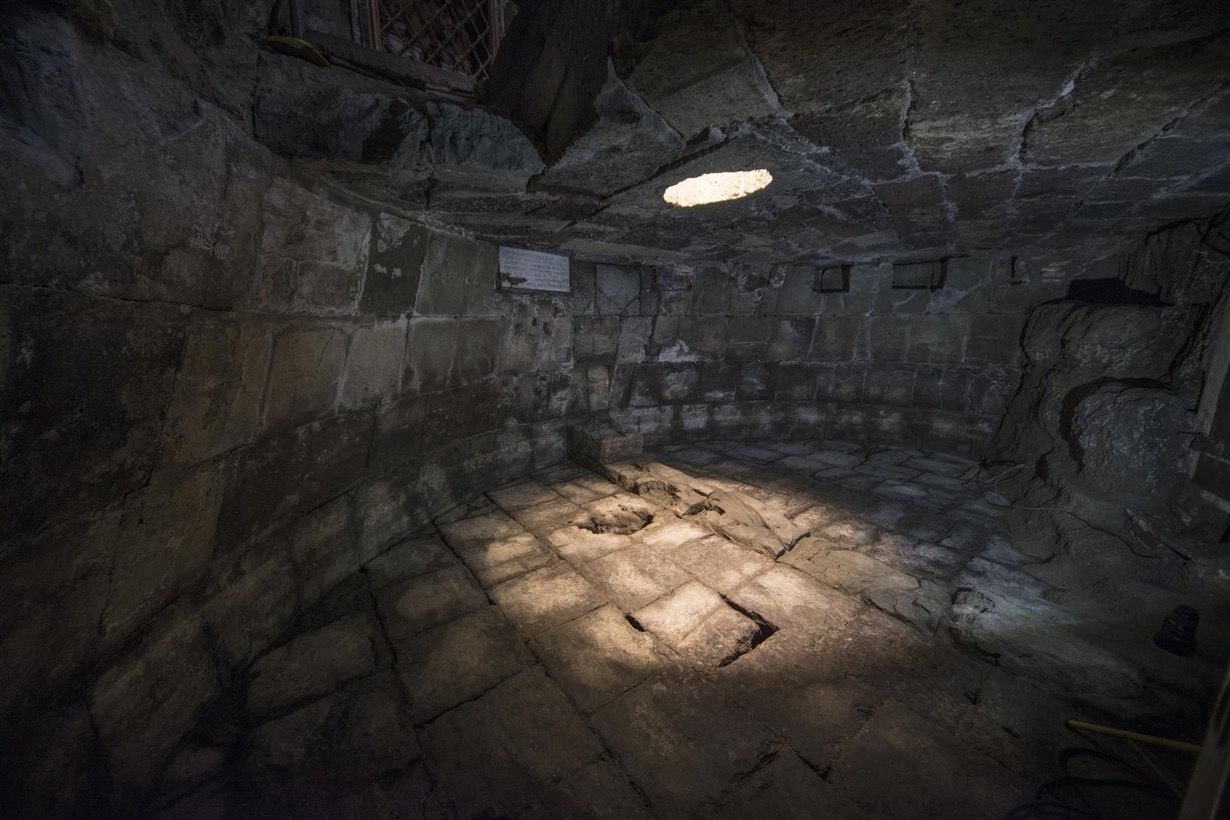 ⏳ When?
When was it written: 61 AD.
🤔 What?
What is the big idea: Paul is sitting in prison but full of contented joy. Paul is using his situation to show the church in Philippi how to always have joy, no matter what trouble we face.
🧐 Why?
Why is this book important: Paul is teaching us how to think. In chapter 3, Paul talks about what to dwell on and how to have the peace of God. Then in chapter 4, Paul teaches us how to always be able to do "all through things." It is through Christ who gives us strength.
📝 How?
How can I apply it?: Different seasons of life can feel like we are in a prison. We can feel like we are in a prison of fear, pain, trouble, addiction, etc. What do we do when we are in a prison of our own making? What do we do in a prison we did not make and do not deserve? We do not give up. We find joy in the only thing in life that doesn't change... the faithful love and peace that comes from the Lord. When we set our hope on Him, we can "do all things through Christ who gives us strength." (Philippians 4:13)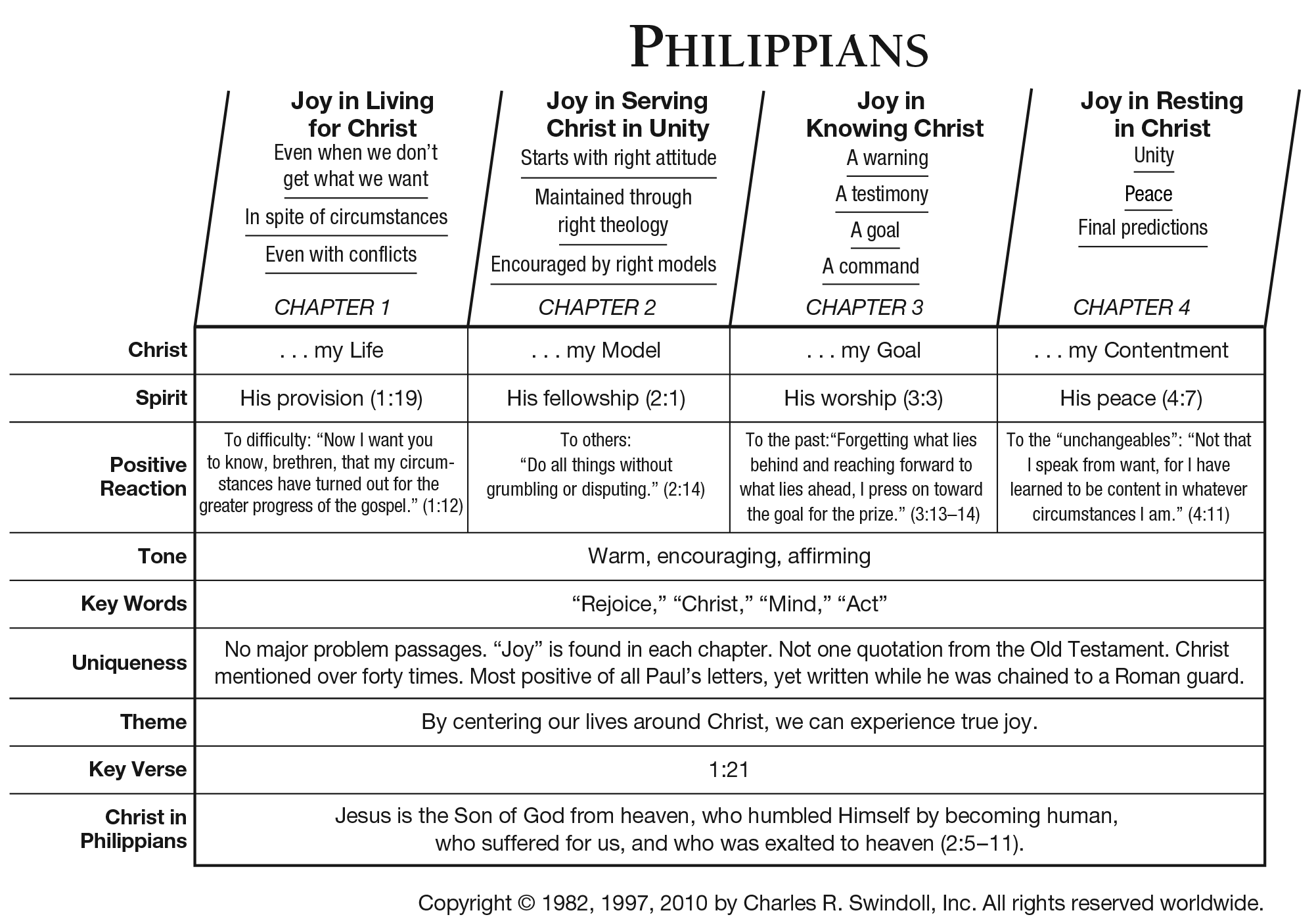 ---
Quick Thoughts on Each Chapter
Chapter 1
The letter to the church in Philippi is called the "book of joy." How amazing this is because Paul wrote it while in jail! No matter the circumstances we go through, our hearts are never chained to our circumstances. We may be disappointed but never discouraged because Jesus is with us in all things.
Chapter 2
Verse 12- "work out your own salvation in fear 😧 and trembling." This has been used to basically tell people to stay out of their business but it is a sobering command. We should take our relationship with God very seriously.
Chapter 3
Verse 12-15: We never give up pursuit of following more closely to Christ. The more we grow, the more we know the love of God.
Chapter 4
Philippians 4:13- one of the most famous verses in the Bible. Paul is saying no matter what I go through for the cause of Christ, I can always overcome because of God's strength.
Read the Bible Online