Table of contents
Like a good detective, let's examine this book.
🔥 Overview
The church in Colosse is a small church in a small city. It is also possibly the smallest church of all the early churches. What I love about this is that this letter is almost identical to the letter of the church in Ephesus. This teaches us that the Gospel is the same, no matter where you live. The second thing we can learn from this is, even though they are smaller than Ephesus, the church is still worthy of its own letter. There are no "hand-me-downs" in the Kingdom of God.
🔍 Things to Notice
How close this is to Ephesians
The explanation of who Jesus is
How the church grows deeper
🙏 Jesus in this Book
(Every book reveals the glory of God, revealed in Christ Jesus)
He holds the Supreme position in all things
👀 Themes
Jesus is the visible representation of the invisible God
Mutual submission
😀 Who?
Who wrote it: The Apostle Paul
Martyred: Killed by Nero between 62 and 64 A.D. He beheaded. There were many more gruesome ways to die so this was considered a merciful death for a Roman citizen.
Who is the original audience: The church in Colosse.
🪧 Where?
Where are we: Prison epistle. Paul writes Ephesians, Colossians, and Philemon at the same time. He's in a Roman prison waiting to stand before Nero. All three are sent back by Tychicus. Tychicus is likely the one who started the church in Colosse after receiving the Gospel while traveling to Ephesus.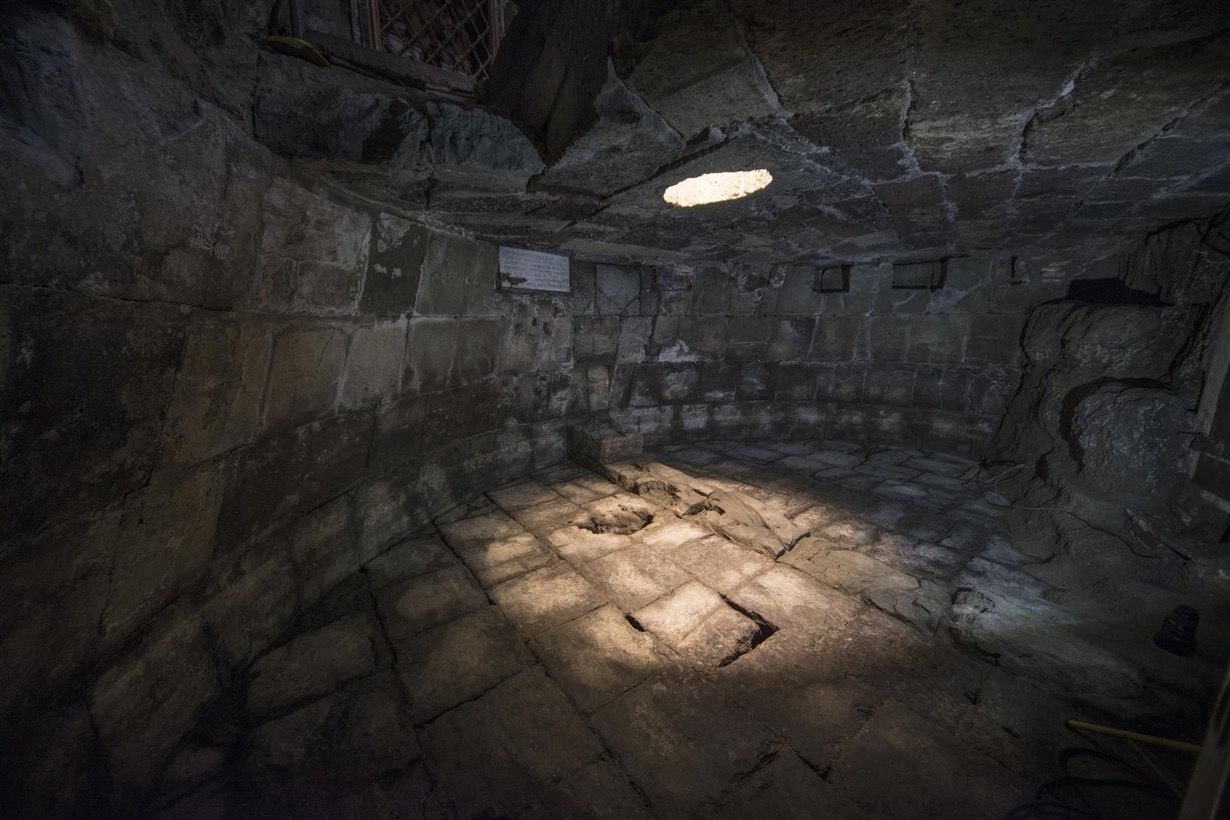 ⏳ When?
Where are we: 61 AD
🤔 What?
What is the big idea: Just like in Ephesians, Paul is writing to a church that is doing well. Now it is on to lasting faithfulness. They have become a church to pattern other churches after. However, this will not maintain itself. They are encouraged to continue to grow in the love and grace of the Lord. The letter finishes by making them aware they live in a spiritual world with a spiritual war all around them. Jesus has won the victory. Our job is to stand in the victory He has won for us.
🧐 Why?
Why is this book important: Similar to the message Paul sent to the church in Ephesus, we do not drift toward unity. We drift toward disunity and division. Therefore, we must work daily to find order, peace, and joy in all things of life and godliness. We can also get a picture of the spiritual war all around us. It is important to realize we live in victory but we have an enemy who is fighting to move us off that victory every day. We take our stand daily against the darts of the enemy.
📝 How?
How can I apply it?: The church Colosse receives a powerful letter talking about the hope we have in Christ, the opportunity to continually grow in Christ, and how to live together in unity. These are great lessons for us as well. Never. Stop. Growing. Keep having adventures in the Kingdom of God.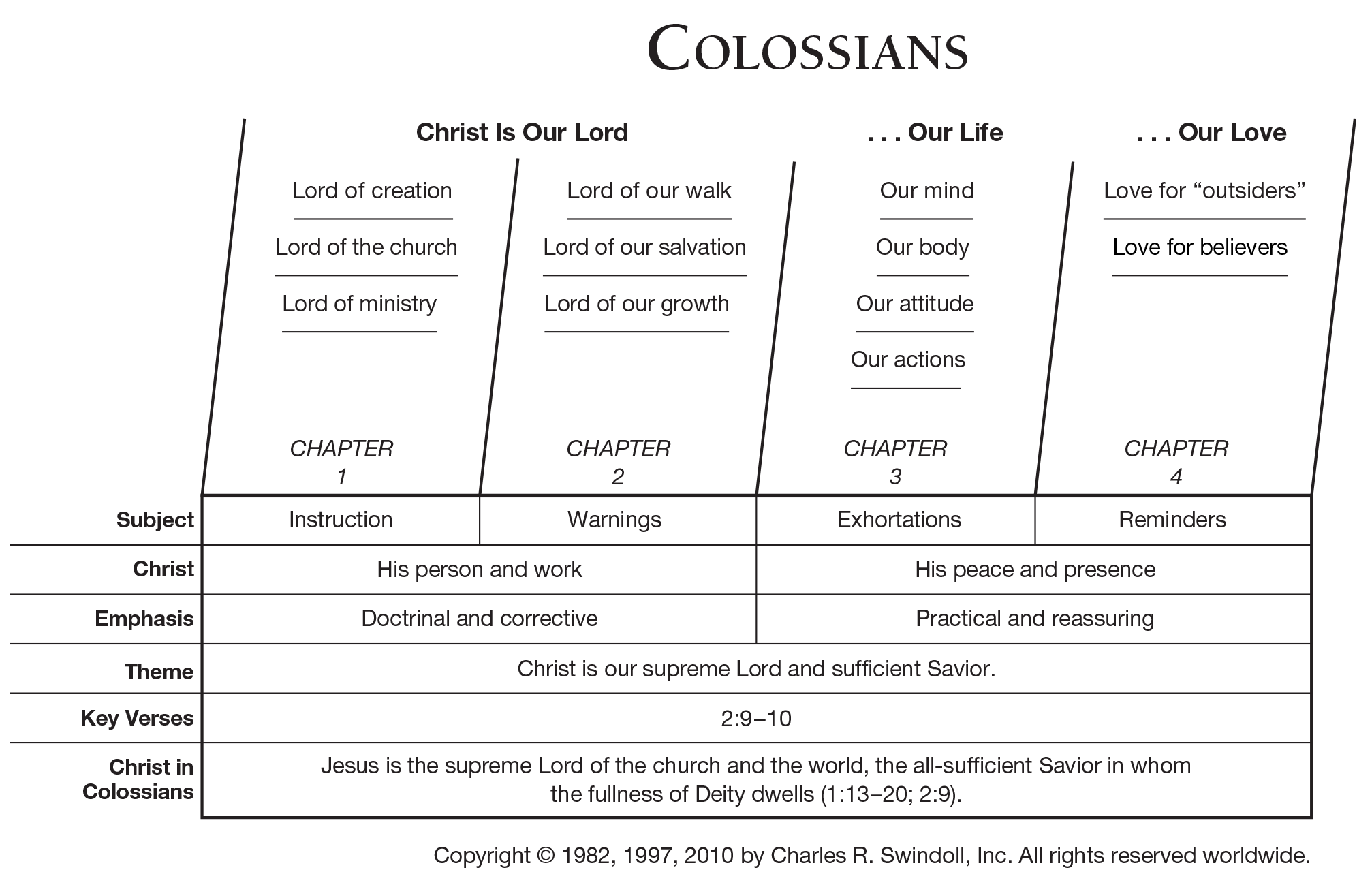 ---
Quick Thoughts on Each Chapter
Chapter 1
The letter to the church in Colosse is very similar to the letter to the church in Ephesus. They were probably written about the same time. Colosse was a much smaller community not too far from Ephesus. However, the message is the same. Keep growing. Never stop becoming who God made you to be. Celebrate the love of God always with those around you.
Chapter 2
There is so much theological richness in this chapter. One verse to consider is verse 15. God's Word speaks about how Jesus took back authority of this world through the Cross. It was first given to Adam. Adam lost it by sin in Genesis. Jesus took it all back and triumphed over all.
Chapter 3
Just like Ephesians 5, Paul talks about how the home of a Christ following family should honor God and honor one another. In all things we should allow Christ to rule our hearts. Only He is trustworthy with the deepest parts of ourselves.
Chapter 4
verse 2: "Devote yourselves to prayer and stay alert in it with Thanksgiving." This is a good rule of life to live by.
Read the Bible Online