Table of contents
Welcome to the Friday Field Guide!
Recently, while playing with my dog, she suddenly jumped up and ran off. I was surprised and couldn't figure out why. One of my daughters said, "Did you know you sigh every time you are finished playing with her? She heard you sigh and thought playtime was over." I had no idea. There was a subtle cue my dog had noticed, and it communicated it was time to stop playing.
We communicate in various ways all the time without using words. We communicate through body language, through our facial expressions, and sometimes through our presence or absence. We are constantly receiving data and interpreting what's happening around us.
There is also something trying to communicate with us that many of us are unaware of… our bodies. Many of us have tight muscles, anxious minds, and fidget all the time. Scientists and psychologists are beginning to understand that our body is more connected to our emotions and experiences than we realize. We live in such a fast-paced world and constantly moving from one thing to the next.
Even though our minds are already occupied with the next task or distraction, our bodies live in the moment and the collective stress of a day full of various inputs.
Some psychologists are even adding intake forms for new patients that ask many physical questions because it helps with diagnosing mental trauma. This has become a fascinating thought experiment that I am now passing off to you.
Here are the questions to consider:
Is the current state of your body trying to tell you something? If so, what?
Here are some indicators:
Are you constantly feeling stressed even without a looming deadline?
Are you constantly hungry?
Do you find yourself swaying back and forth when sitting?
Do you feel tightness in your body?
Do you have trouble sleeping without medication?
Do you have trouble getting up in the morning?
Do you constantly feel tired during the day?
Perhaps it is time to seriously consider the pace of your life. Is your body telling you it is time to slow down? Maybe not. It's worth thinking about.
To all my RLC family...
We have our next RLC | Connect coming up this Sunday. This is where we get time to spend talking about the vision of our church, what we're all about, and more. If you have never heard the story of our church and how to get plugged in, don't forget to sign up at the welcome center Sunday morning.
2023, Stay On!
---
This week's 📪 Letters to RLC>>>
---
🖤 My Favorite Things This Week:
🕺 Three Things Every Man Need To Hear- This year, one of my main passions is to speak to men. We all need each other. Next month, we are beginning a new hub at RLC called RLC Men's Life. The goal is for men to "do life" together. Every man needs to stop being told how much they are failing. They need to hear something better.
📺 My YouTube Channel. Our world is changing so fast. There is more going on than we have time to discuss on Sunday. So, that's where this channel is going to come in. Let's process this Christian life together.
🛑 I Quit Social Media and Nothing Happened (except everything). This person talks about how they didn't miss as much as they thought when they quit SM. I have talked to a lot of people lately who have been struggling with things that point back to an unhealthy obsession with social media. I wonder if would be better to skip healthy boundaries and just throw them away.
😅 Leadership- The Forbidden Phrase - Craig Groeschel Leadership Podcast. This is great. He talks about the forbidden phrase in leading others well.
😎 Surprisingly Good!- John Madden: A Football Life. Watch how man influenced other men by simply being himself. My favorite quote is, "People can see a phony a mile away."
📚 Book of the Week: The Case for Christ- The author was an investigative journalist. He decided to dig up dirt on Christianity and prove it is all false. Predictably he became a Christian. It's almost impossible to get close to the Cross and not fall to your knees at the feet of Jesus. Great read.  
✍️ Quote of the Week:
"We overestimate what we can do in the short term and underestimate what we can do through a lifetime of faithfulness."
🤪 Dad Joke of the week:
Dad: What's the lion and witch doing in your wardrobe?
Son: It's Narnia business.
😂 Funniest meme of the week: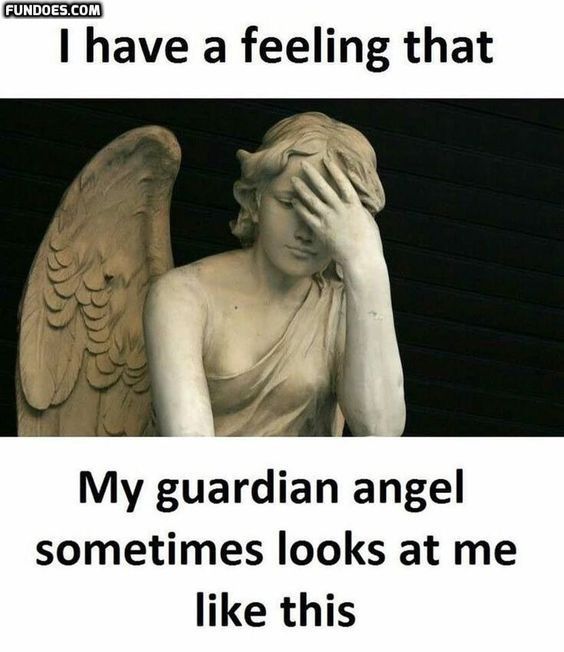 Hope you have a great weekend!