*This weekly newsletter will share about the Bible Breakdown podcast, things about RLC, and my favorite things from around the web. My prayer is it will help you know God better.
Hello friends. Happy Saturday! Thanksgiving is here. I am thankful for all of you. I hope you enjoyed this past week's Bible Breakdown. The Book of Ruth is one of my favorite stories in Bible.
🎙️ Behind the Breakdown Recap
ROAD TO 1K! Help us get there! Subscribe to the YouTube channel by clicking here. If we started having interviews, what topics would you like us to cover? WE'RE GETTING SO CLOSE!
---
🎧 My Favorite BibleBreakdown Episode This Week>>>
My favorite episode this week: Ruth 4.
📚 Faithfulness Creates Legacy. 💪
(Ruth 4:22) "Obed was the father of Jesse. Jesse was the father of David."
Observation: Ruth is such a great example of what faithfulness can do. Ruth resigned to a hard life when she decided to help her mother-in-law, Naomi. There was no social media. She wasn't doing it for clicks, views, and likes. She had no idea what it would lead to. She was trying to do what she thought was right. Look what God did. We tend to overestimate what we can do in the short term and wildly underestimate what God can do through a lifetime of faithfulness. Being faithful will likely never make you a celebrity or an influencer. However, it might do something even better. It might help you create a legacy that lasts for generations.
Application: Be faithful and trust the Lord to do what He can.
Prayer: Help me to never look down on the place and season you have me in. Thank You for choosing me to do, be, and walk in this life.
Let's read it together. >>> Listen to it here.
---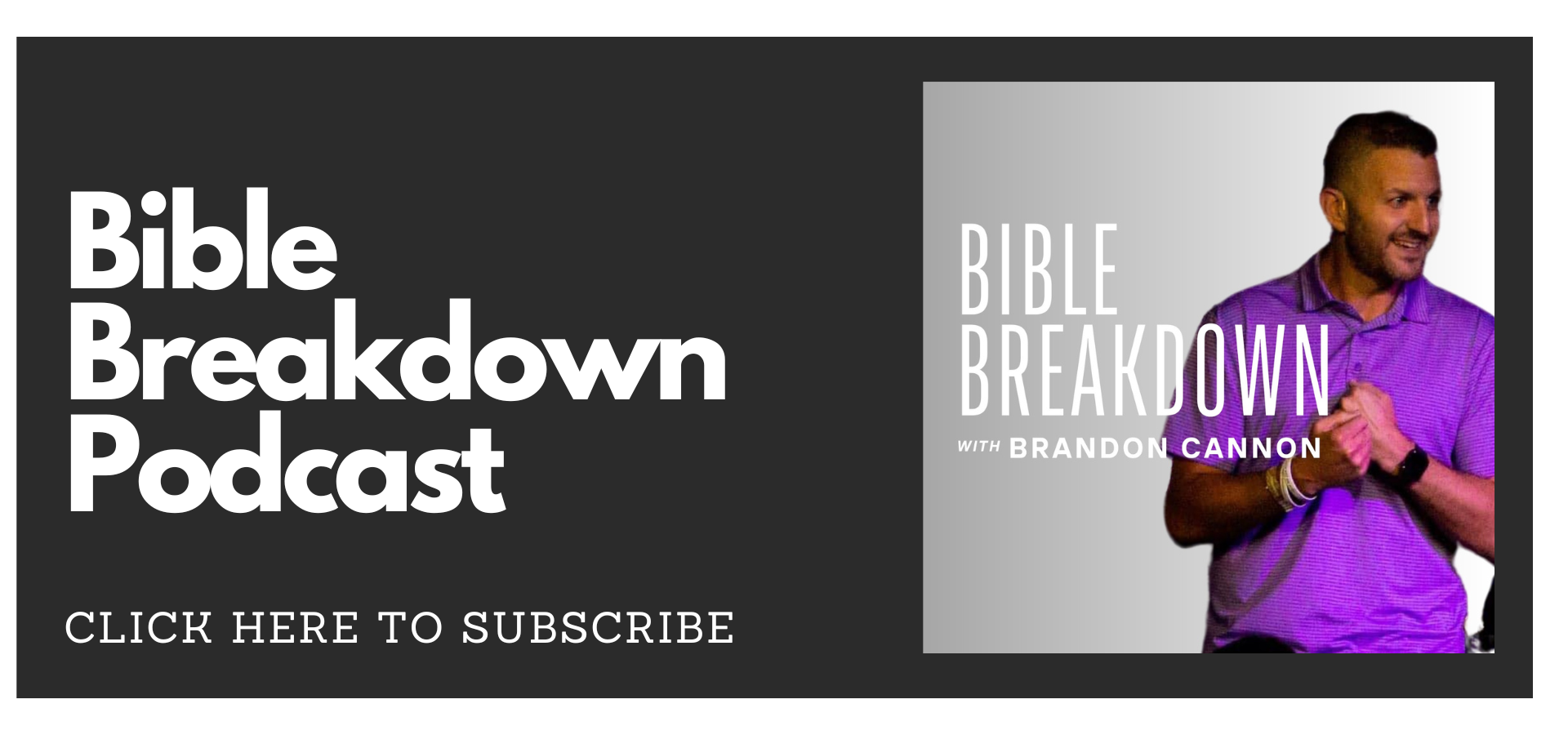 ---
Join Our Facebook Community and Share Your Insights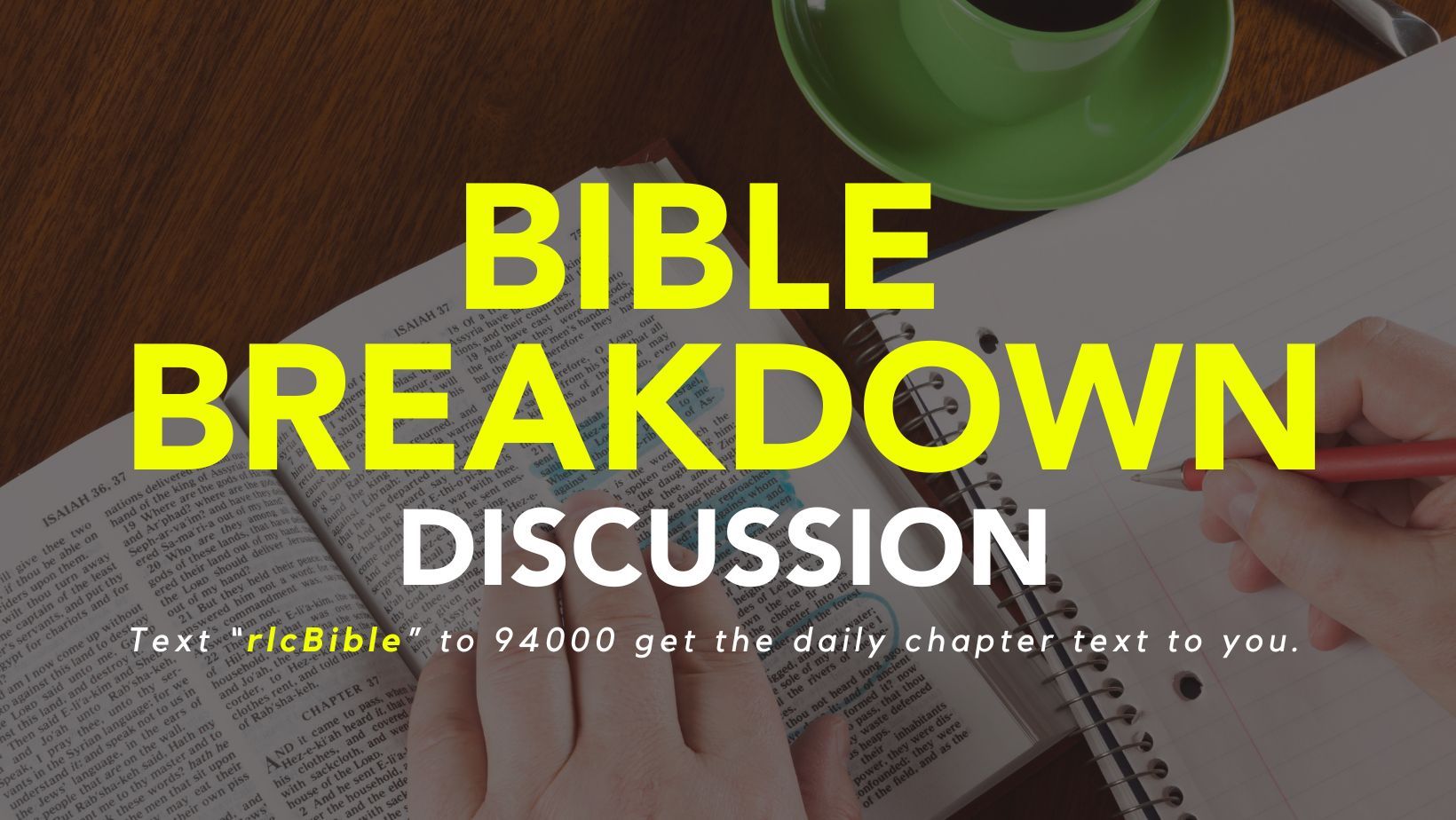 ---
✍️ Blog.
How to Have a Christ-Centered Marriage. It's impossible to have a perfect marriage. We're all human around here. It IS possible to have a healthy marriage. Let's talk about it.
🤔 Question of the Week.
How Should Christians Interact with A.I. and the Book of Revelation? (Interview with John Lennox)
🖤 My Favorite Links This Week.
📣 Testimony. From Faith to Sacrifice: The Remarkable Life of Dietrich Bonhoeffer
🤔 Apologetics. How to Defend the Bible. (J Warner Wallace)
🕺 Men Only. To Leaders from Simon Sinek. (Things I Wish I Knew When I Was Younger)
🧠 Mental Health. 6 Strategies to Manage Depression.
✍️ CS Lewis Animation. How CS Lewis Predicted Our Culture. (A Non-Christian appreciates CS Lewis's wisdom.)
🔥 Hot Topic. Questioning Islam: Why is everything we know about Muhammad & Qur'an so late? (Jay Smith)
📚 Book of the Week. Is God a Moral Monster?: Making Sense of the Old Testament God (By: Paul Copan) This is helpful for every skeptic of the Old Testament due to the violence it discusses. It will also help you converse with people who wonder why God allowed nations to be destroyed in the book of Joshua.
🎧 Song of the Week. Do It Again. (Elevation Worship)
✍️ Quote of the Week
God gave you a gift of 86,400 seconds today. Have you used one to say "thank you?" -William Arthur Ward
🤪 Dad Joke of the week
Why do fathers take an extra pair of socks when they go golfing?" "In case they get a hole in one!
😂 Funniest meme of the week