Table of contents
*This weekly newsletter will share about the Bible Breakdown podcast, things about RLC, and my favorite things from around the web. My prayer is it will help you know God better.
Hello friends. Happy Friday. It's been another amazing week reading God's Word together. Thank you for taking the journey. We've moved past 1,200 downloads, and it's all because you are helping us spread the news. It's such a blessing to think of a group gathering to read God's Word together. Praise the Lord.
🎧 My Favorite Bible Breakdown Episode>>>
My favorite episode this week: John 09.
The Perfect Testimony While Facing Massive Pressure
This chapter is amazing because so many great moments are happening, and we can learn from all of them. The greatest moment to me is what the formerly blind man says when confronted with intense pressure. My paraphrase would be, "Look. I'm new to all this attention. I have no idea what's going on. I haven't done any deep dives about this man's origin story. I don't have it all figured out. All I know is this. I met Jesus. I will never be the same." That's perfect. All I know is... Jesus is awesome. Here are some short takeaways:
1- Your current trouble may have nothing to do with you. This is a fair question that no one wants to ask, but we all think when we see someone going through a hard time. "What did they do to deserve that?" Jesus was quick to challenge the disciples when they asked and remind them that, sometimes, our current trouble has nothing to do with us. However, God will always use it for our good.
2- We don't live in a movie. Life is messy. It breaks my heart a little when we read of this man being headed and immediately put into the middle of controversy. He cannot even enjoy this moment without someone trying to ruin it. His parents are not even willing to come to his defense. This helps me because it seems like I never have a miracle "tax-free." Someone always tries to rain on the parade or something that is not quite right. God's Word helps us realize that's okay. Enjoy the good parts and leave the others to Jesus.
3- Perfect Testimony- I met Jesus. I will never be the same. This is amazing. All I know is... Jesus. When He comes, nothing stays the same. I just love it.
4- Jesus will find you. After this man is rebuked by the leaders and forgotten by his family, Jesus finds Him. In this life, people will not always understand and they will not always celebrate what God does in your life. That's okay. Jesus will find you.
Let's continue the conversation >>> Listen to it here.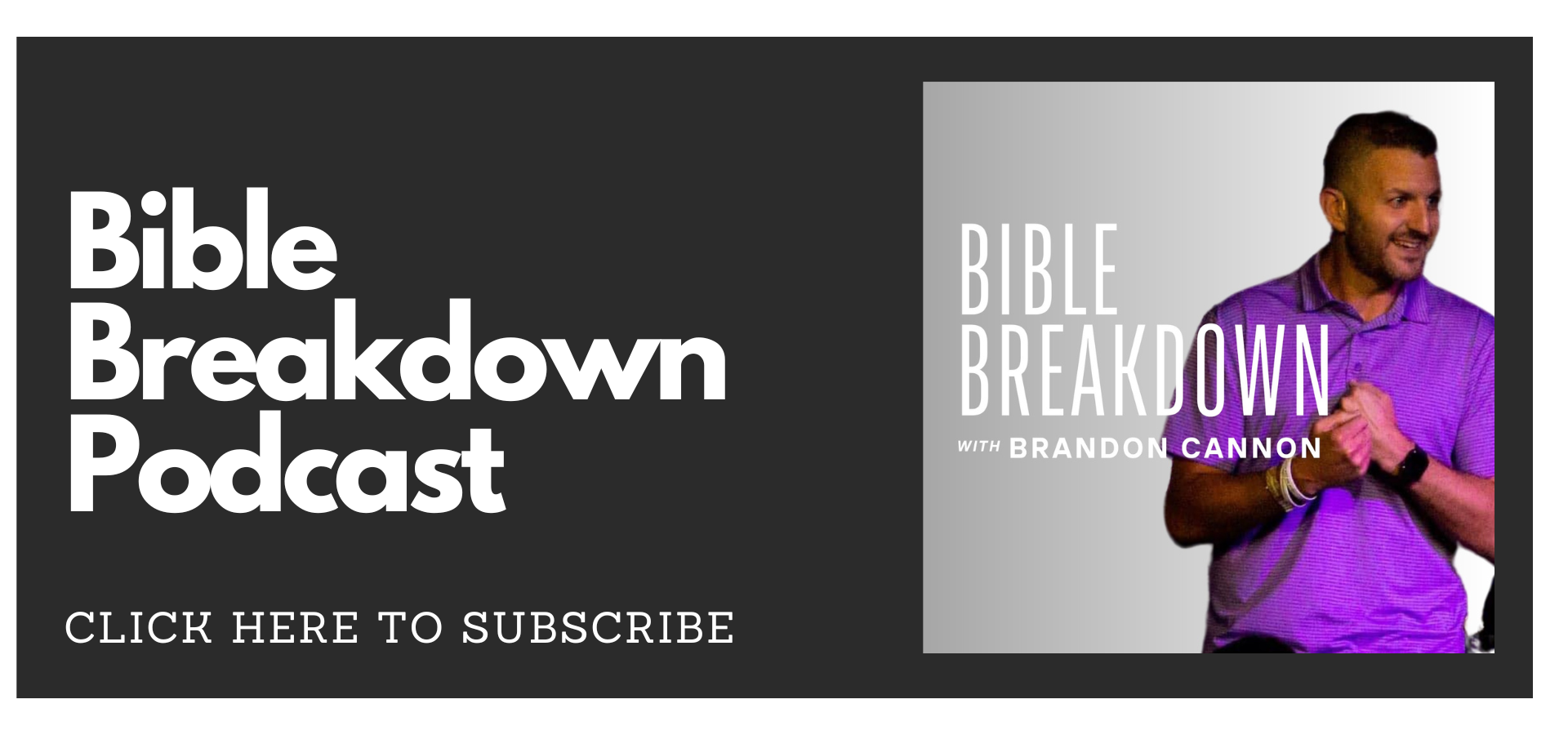 The more we dig, the more we find.
To get acquainted with the Book of John, read a quick Introduction to The Book of John.
---
Our Facebook Community Is Growing
Thank you for sharing our new Facebook group. People are starting to join, and we now have almost 100 people! Thank you for sharing God's Word with me. The goal is to give us a place to share ideas and insights, ask questions, and more. Click here to join the discussion.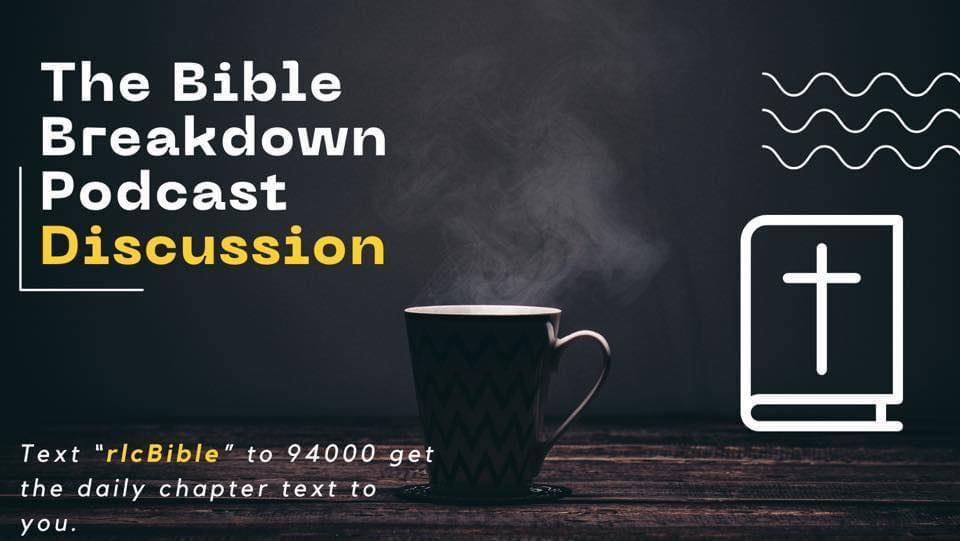 ---
Hey RLC!
Don't forget we are currently offering something for both men and women.
Our "Real Women" Ministry Hub meets monthly. To find out more, text "realwomen" to 94000.
Our "Real Men" Ministry Hub is currently meeting quarterly, and we have also recently launched a podcast. To find out more, text "realmen" to 94000.
---
💪 Bible Breakdown Extra>>>
3 Hill Theology. On the 15th and 30th of the month, we have a "catch-up" designed into our reading plan. This has been done for multiple reasons. I am excited about the idea of working on our relationship with God's Word and learning how to apply His Word to our lives. In this month's "BB Extra," we discuss categorizing all the different ideas we are passionate about. It's okay to have many things you like to discuss, but not everything can carry the same weight in your life. Let's talk about it.
---
🖤 My Favorite Links This Week
📣 Sermon. Clear Instructions for Staying on Target. Dr. Chuck Swindoll, shares Paul's final words to Timothy and to Us in 2 Timothy 4. Link.
🧔 Men Only- Check Your Ego in the moment of frustration. It can hurt you. Link.
🧠Mental Health- How to Stop Being Constantly Overwhelmed. Is it just me, or is it becoming easier to "red line" nowadays? This video really helps. Link.
🕺Culture- The Chosen Responds to Controversy. There has been a dust-up recently, considering the TV Show "The Chosen" and an LBTQ+ flag found on set. The director responds. This link is a video of a YouTuber breaking down what he says and processing it. I would love to hear your thoughts on this in the comment section of this blog post. Link.
📖 Going Deeper- The Armour of God.  by Dr. Michael Brown. Dr. Brown is one of my favorite "mentors from afar." He is a powerful teacher and expert in the original languages. He is my go-to for many theological topics. Link.
😮 Hot Topic- When a Best Selling Book Makes You a Slave to Your Passions. (Melissa Dougherty and Alisa Childers) Link.
🎧 Song of the Week- Eden (Benjamin William Hastings). Link.
📚Book of the Week- Telling Yourself the Truth. Discovering the internal voice or self-talk and reshaping it. Link.
✍️ Quote of the Week
"I never dreamed about success. I worked for it."
-Estee Lauder
🤪 Dad Joke of the week
Every time I take my dog to the park, the ducks try to bite him. That's what I get for buying a pure bread dog.
😂 Funniest meme of the week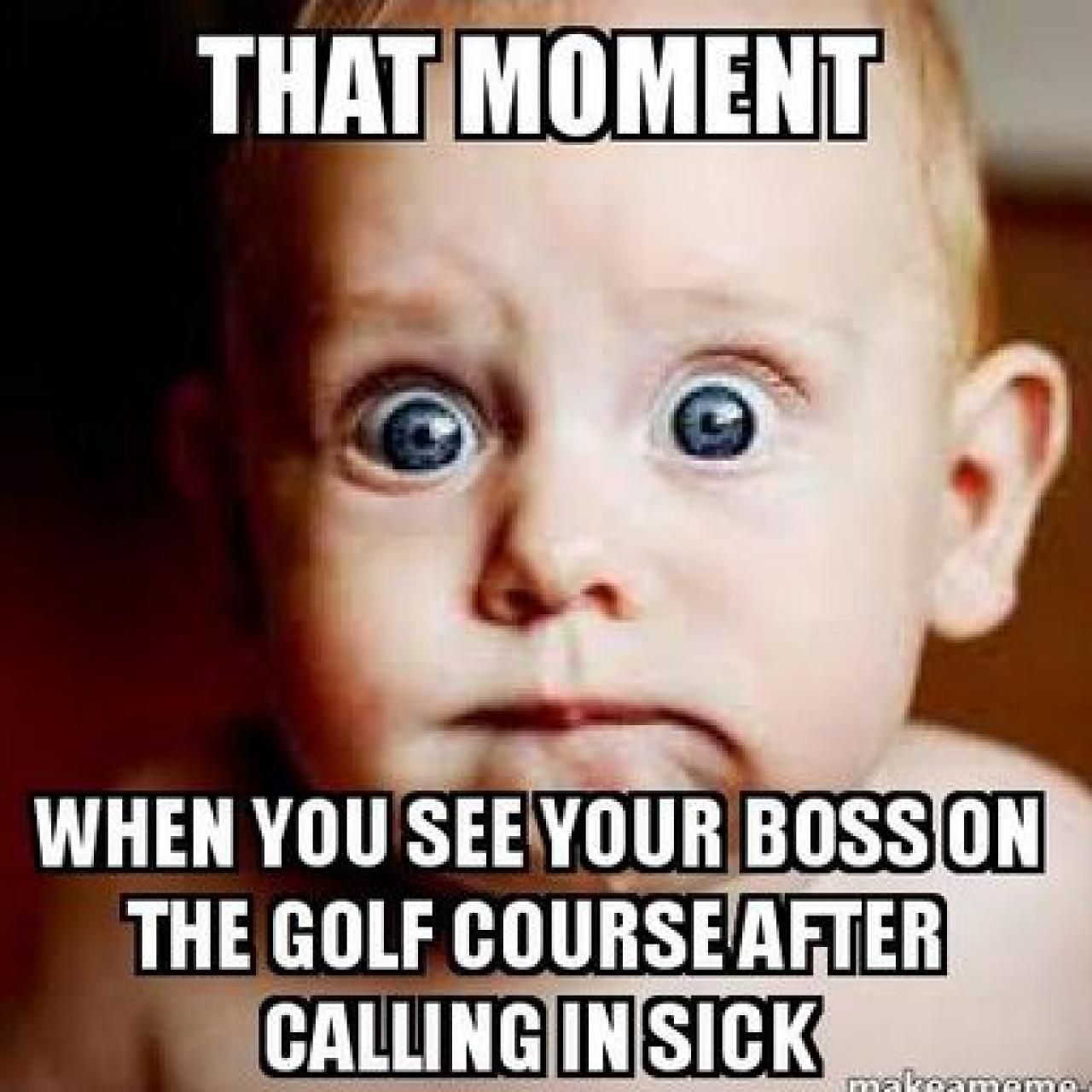 Have a great week!