*This weekly newsletter will share about the Bible Breakdown podcast, things about RLC, and my favorite things from around the web. My prayer is it will help you know God better.
Hello friends. Happy Saturday! It's almost Halloween. No matter how you feel about the holiday, let's remember to show kindness to others. Romans 12 is for real.  
🎙️ Behind the Breakdown Recap
ROAD TO 1K! Help us get there! Subscribe to the YouTube channel by clicking here. If you have a Bible question, always feel free to ask on my blog. I love working through questions together. Here is a link to get you started. (Link)
---
🎧 My Favorite BibleBreakdown Episode This Week>>>
My favorite episode this week: Judges 11.
📚 Why?! Just... Why?! 🤷🏻‍♂️
(Judges 11:30-31) Jephthah made a vow to the Lord. He said, "If you give me victory over the Ammonites,31 I will give to the Lord whatever comes out of my house to meet me when I return in triumph. I will sacrifice it as a burnt offering."
Observation: As I said in the podcast, the type of home Jephthah lived in likely meant he suspected a household animal would come out the front door. However, if there is even a chance one of your family members will be coming that way, you don't make that vow. I think this shows just how desperate he was. When we get desperate, we usually end up doing desperate things. This is an extremely cautionary tell to be careful what you say. You just might be held accountable for it.    
Application: Be careful what type of promises you make. The ones who may have to pay for it are the ones you love the most.
Let's read it together. >>> Listen to it here.
---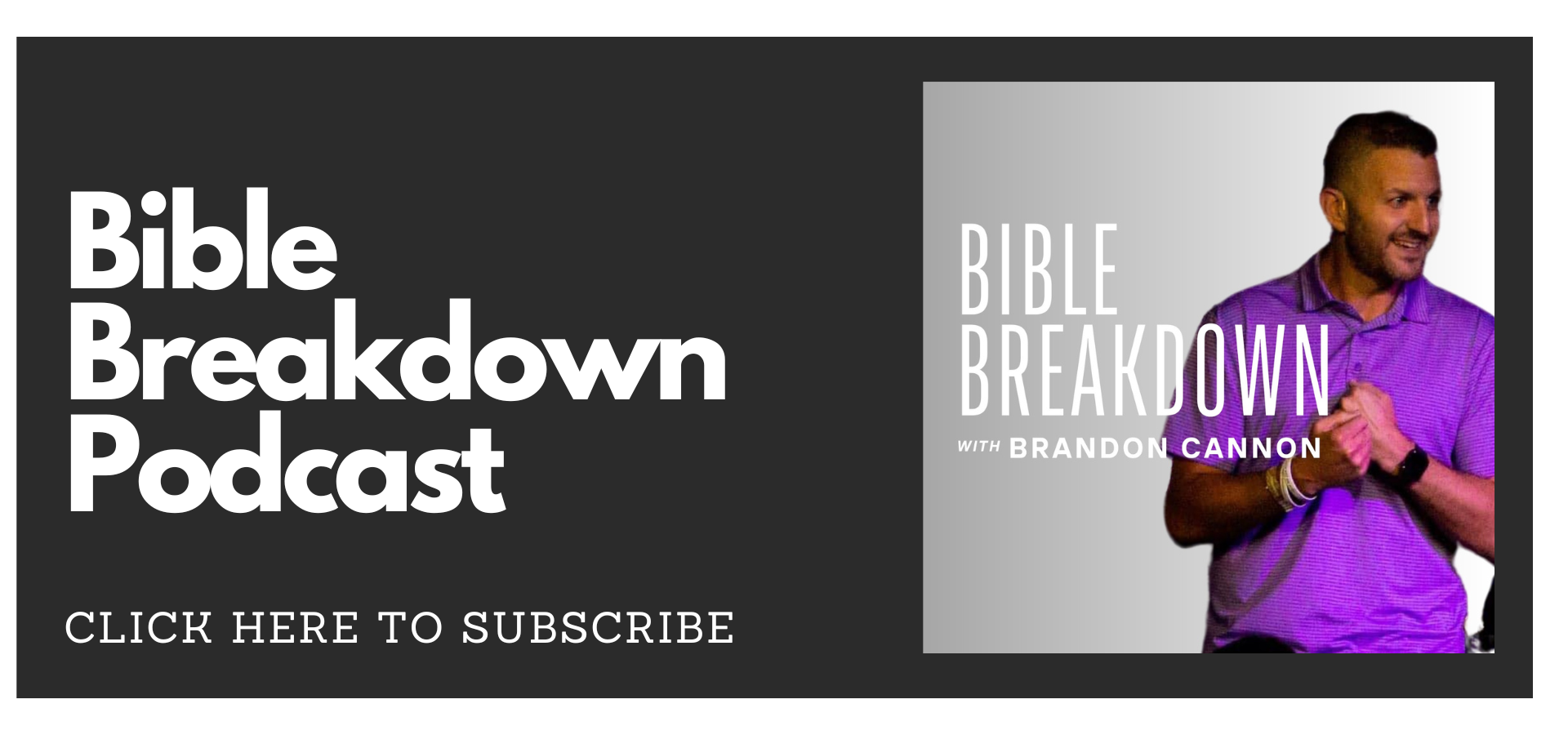 The more we dig, the more we find.
To get acquainted with the "Real Housewives" of the OT, read a quick Introduction to The Book of Judges.
---
Join Our Facebook Community and Share Your Insights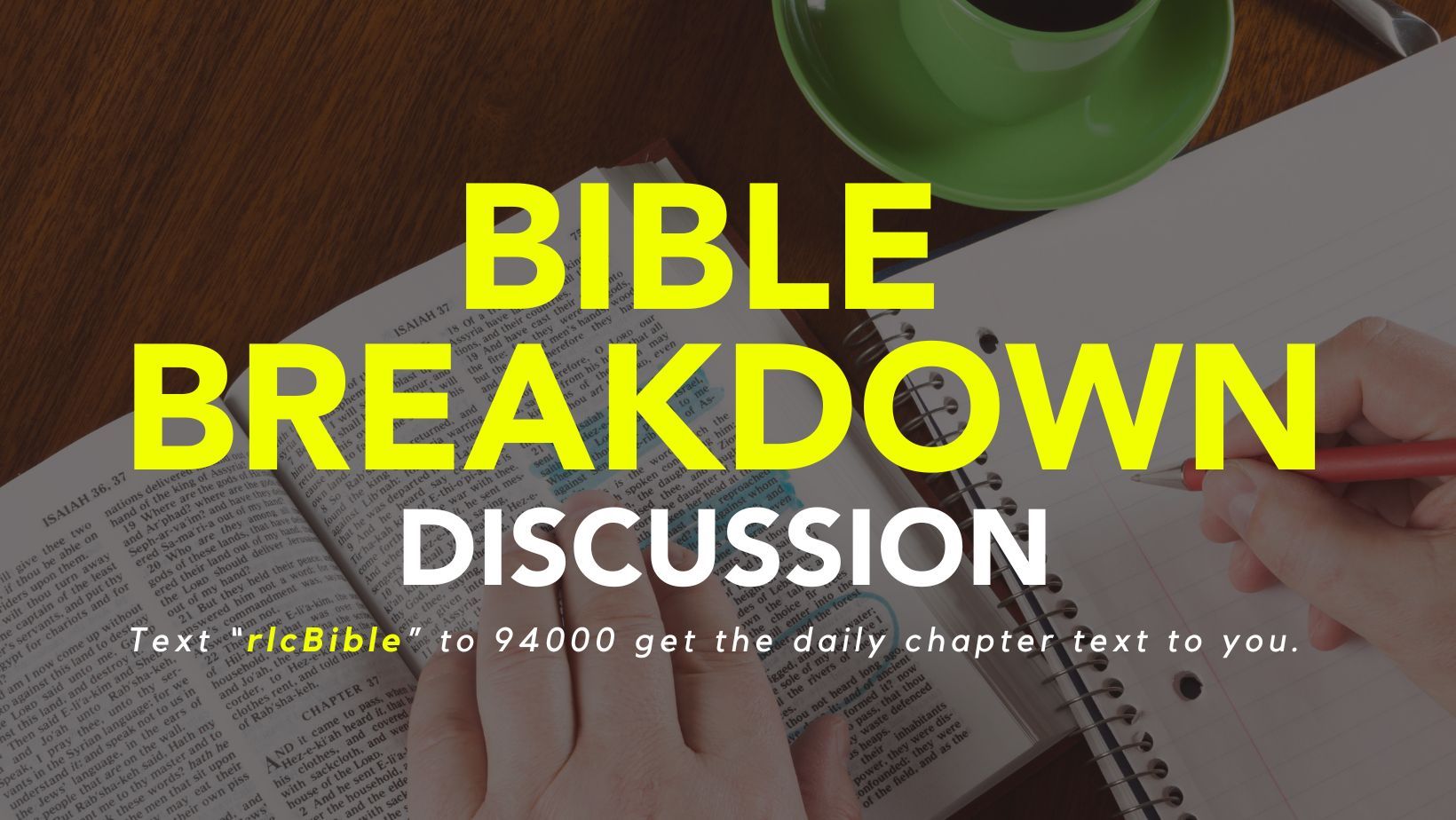 ---
✍️ Blog>>>
The Price of Being A Christian. When I get saved, I'm done, right?
🖤 My Favorite Links This Week>>>
🤪 Fun. Man Argues with Spitting Goat.
📣 Sermon. Stumbling Over Simplicity.
🤔 Apologetics. Explaining the TRINITY. (Nabeel Q)
🕺 Men Only. Learning from Ray Lewis. You may not be a sports fan, but Ray Lewis has much to learn from. In between the plays, listen to his thoughts on life. My favorite: Greatness is a bunch of little things done well.
🧠 Mental Health. Simple is better. Live by Principles. Learning from one of the greatest fighters to ever live.
✍️ CS Lewis. Biography of CS Lewis.
🔥 Hot Topic. Living a Life of Bold Faith. (Dr Erwin Lutzer)
📚 Book of the Week. Letter to the American Church. (Eric Metaxas)
In an earnest and searing wake-up call, the author of the bestseller Bonhoeffer: Pastor, Martyr, Prophet, Spy warns of the haunting similarities between today's American church and the German church of the 1930s. Echoing Bonhoeffer's prophetic call, Eric Metaxas exhorts his fellow Christians to repent of their silence in the face of evil before it is too late.
🎧 Song of the Week. What I See (Chris Brown). (Elevation Worship)
✍️ Quote of the Week
The greatest glory in living lies not in never falling, but in rising every time we fall. - Nelson Mandela
🤪 Dad Joke of the week
April showers bring May flowers, but what do May flowers bring? Pilgrims.
😂 Funniest meme of the week