DISCLAIMER- I am not writing this about anyone on our current team, but as the answer to a request.
There is a new buzzword making its rounds in the social media world: Quiet Quitting. People are celebrating the idea that they are "thumbing their noses" at their employers by engaging in this act. Someone recently asked for my thoughts on this so here we go. What is "Quiet Quitting?" Here is a breakdown and the source is also listed below...
What is quiet quitting?
Quiet quitting doesn't mean an employee has left their job, but rather has limited their tasks to those strictly within their job description to avoid working longer hours. They want to do the bare minimum to get the job done and set clear boundaries to improve work-life balance. These employees are still fulfilling their job duties but not subscribing to 'work is life' culture to guide their career and stand out to their superiors. They stick to what is in their job description and when they go home, they leave work behind them and focus on non-work duties and activities.*
Signs of quiet quitting work
Signs of quiet quitting can take on various forms, depending on the employee's reasons for wanting to pull back on work. If an employee is truly unhappy, the signs may be much more noticeable than someone with the simple goal of wanting a better work-life balance.
Some signs of quiet quitting include the following:
not attending meetings
arriving late or leaving early
reduction in productivity
less contribution to team projects
not participating in planning or meetings
lack of passion or enthusiasm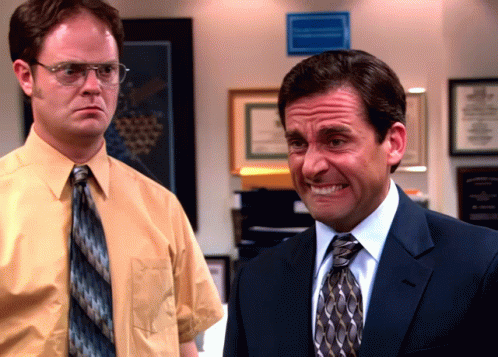 A Christian Worldview
While I am also not a fan of the toxic side of hustle culture, there is a danger of "throwing the baby out with the bath water." By this, I mean hard work is a good thing. The only problem is the toxic extreme of hustle culture that made hard work unrealistic and challenged people to never take breaks or find balance. People would brag about how many days in a row they had worked 16+ hours in a day. Still, within balance, hard work is a great thing.
God's Word says over and over that we are to work hard. Here are some scriptures to back this up:
"Whatever you do, work heartily, as for the Lord and not for men, knowing that from the Lord you will receive the inheritance as your reward. You are serving the Lord Christ." Colossians 3:23-24
"Do all things without grumbling or questioning, that you may be blameless and innocent, children of God without blemish in the midst of a crooked and twisted generation, among whom you shine as lights in the world." Philippians 2:14-15
"And let us not grow weary of doing good, for in due season we will reap, if we do not give up." Galatians 6:9
"You shall eat the fruit of the labor of your hands; you shall be blessed, and it shall be well with you." Psalm 128:2
"Let the favor of the Lord our God be upon us, and establish the work of our hands upon us; yes, establish the work of our hands!" Psalm 90:17
"Do not be slothful in zeal, be fervent in spirit, serve the Lord." Romans 12:11
"So, whether you eat or drink, or whatever you do, do all to the glory of God." 1 Corinthians 10:31
"Commit your work to the Lord, and your plans will be established." Proverbs 16:3
Here are some reasons to work hard no matter the job-
As an act of worship. 🙏
We are thankful the Lord has provided this job.
As a witness to the world. 🎤
We represent Jesus at all times.
To honor our commitments. 💪
We  committed to working hard for our employer when they hired us. If we can no longer do so, we should leave their employment.
To show we are ready for more. 🧐
If you don't think you are being noticed by your employer, realize your Heavenly Father is watching. When we honor Him in the little things, He will promote us Himself.
If you are in the process of "quiet quitting" realize that many employers will possibly start the process of "quiet firing."
Quiet firing
Just like quiet quitting, quieting firing is something that has been going on for years and addresses the other side of the employer-employee relationship. Quiet firing refers to managers making a job miserable or treating an employee badly. This way the person quits instead of being fired. Examples of how an employer may treat an employee during quiet firing include:
no raises or small raises;
limited time off;
increase in workload but no increase in pay;
demand for employee to work after hours;
reduced hours;
micromanaging;
not involving or leaving the employee out of the loop;
failure to meet with the employee;
lack of respect; and
low pay.*
As an Employer...
I hate being called an employer. I am a pastor. However, there are people on my ministry team who I am responsible for so... the title fits.
Here are a few final comments that your employer probably wants you know:
Before "quiet quitting," come talk to me. Let's see if you truly are overworked.
Before "quiet quitting," realize I am truly sorry you don't like your job. Me too, sometimes. Just like I cannot give you a passion for your work, I also am not responsible to continually fan the flames.
Before "quiet qutting," realize we all go through difficult times. This is not intended to minimize your season, but just so you know you are not alone.
Before "quiet quitting," realize your lack of passion does not lessen the work load... it makes it seem bigger. I say this to help you, because this only makes things more difficult.
Before "quiet quitting," realize that I am noticing. If you are only doing the bare minimum, this is will come back to haunt you at yearly evaluations.
Before "quiet quitting,", realize your passion for life doesn't have to come from your job. Your job fuels your life. If you are experiencing burn out, the answer is not to quit your job or to just get by. The answer is to find healthy boundaries and pursue healing.  
To an employer, quiet quitting sounds a whole lot like laziness.
Before "quiet quitting," realize that if you don't want to work here, you should feel the freedom to go find somewhere you do. We need your spot for someone who wants to work. This is not intended as an ultimatum but a serious statement. Be free.
* Source- https://www.techtarget.com/whatis/feature/Quiet-quitting-explained-Everything-you-need-to-know