When I was a kid I loved taking medicine. Okay, I didn't love it, but I liked it. Okay, I didn't like it, but I tolerated it. Okay, okay... I hated it and acted like it was killing me.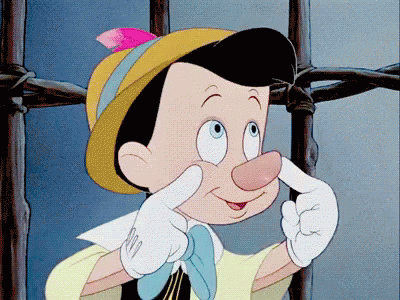 Turns out that sort of thing is hereditary. My youngest daughter has been sick this week and needed medicine. This medicine came in the form of a really small pill that was the size of a mini M&M. There were some... challenges with taking the medicine. There's no way to say this delicately, she threw up. I couldn't decide if it was funny or frustrating. The pill was so small and offered to heal her. What's the big deal? I'll come back to that in a second.
I didn't get to be self-righteous for long before I felt the Holy Spirit making a connection between this and a spiritual issue I have been having. Lately, I have noticed my inner life is too loud. I've been feeling the constant need to keep up with the news, check up on people through social media, have meetings, read books for upcoming sermons, listen to podcasts, and talk with friends from all over the country. The result is a constantly noisy world. To be honest, I like the noise. The noise has a way of drowning out difficult issues like parenting teenagers, my insecurities as a leader, hurting friends, holiday plans, and the passing of my mother.
However, no matter how hard I try, I feel the Holy Spirit drawing me to a quieter place where I can experience the rest that only comes from Him. Last week, as I was preparing to listen to another audiobook, I could hear Him speaking to me again, "Why don't you just sit and let your soul rest?"  Don't think too badly of me, but I quickly turned on the audiobook so I didn't have to realize how much I needed the silence. I gained a little more knowledge, but at the expense of my weary soul.
One of the things I love about the Holy Spirit is He is endless kindness and endless patience. He doesn't let me off the hook and will allow me to come to the end of my excuses. Because of this, I have been trying to embrace more silence this week.
Now, back to my daughter and her problem with the little pill. While watching her struggle, I felt the Holy Spirit gently reminding me of my issue. Silence is such a little thing that promises the "soul medicine" of rest. Still,  I struggle just like her. When she got sick at the mere idea of swallowing a small pill, the only thing to be done was to crush it into smaller pieces and try again. That's what I am trying too. Instead of embracing silence for a whole day, I'm working it into my life, 15 minutes at a time. It's more difficult than I thought, but it's working.
I'm unsure where it will lead, but I am trying to take my medicine. What about you? Is the Lord gently guiding you to do something? Maybe it is to get back to reading God's Word every day, praying before bed, or bringing back that chaotic weekly family night. It's something so small but promises to heal. Perhaps the way forward is to find small ways to implement big ideas. Whatever it is, don't give up. Get creative and try again.